We make your insurance and roofing process so easy, the hardest thing you have to do is choose a color.
Top-Rated roofing Services In Southeastern Wisconsin and Surrounding Communities
Roofing is one of the most important components of any building, protecting it from the elements and providing a safe and secure environment for its occupants. However, over time, roofing can become damaged due to normal wear and tear, weather-related issues like storm damage and hail damage, or other factors. When this happens, it's important to have the issue addressed promptly by a professional roofing company.
ProRoofing is a leading roofing company in Southeastern Wisconsin and surrounding communities that offers a comprehensive range of roofing services to both residential and commercial customers. With years of experience in the roofing industry, ProRoofing has built a reputation for providing high-quality workmanship, reliable service and affordable pricing. Get a free estimate today!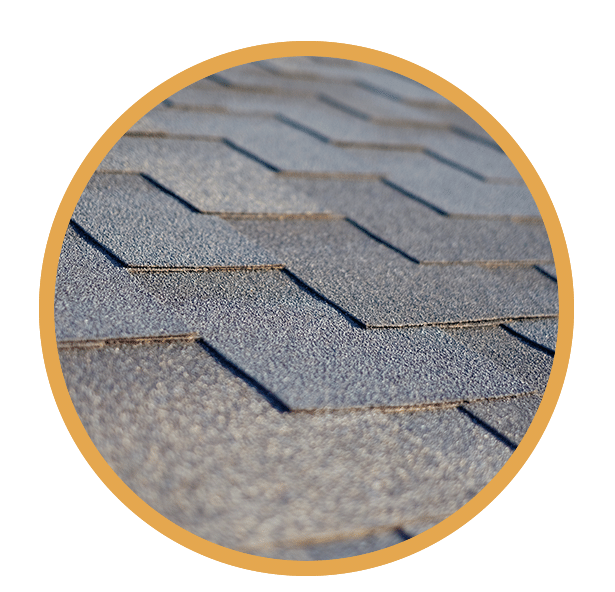 Residential roofing repairs are one of the most common services we offer. Our team of skilled and experienced roofers is trained to diagnose and repair all types of roofing issues, ensuring that your roof remains leak-proof and in good condition. We specialize in all types of roofs, including asphalt shingles, cedar shakes, flat roofs, metal roofs, and more. We also aid in the insurance claims process making the process so easy, the hardest thing you'll have to do is choose a color. 
Our Roofing Services Include...
Our roofing repair services include full roof replacements, navigating the insurance claims process, repairing damaged or missing shingles, fixing leaks, repairing flashings, installing ventilation systems, and much more. We can also provide an initial free roofing inspection at your Milwaukee home to assess the condition of your roof and determine the best course of action for your specific situation.
No matter how small or significant the roof damage is, it's essential to have your residential roof repaired promptly to prevent more significant problems down the line. A damaged roof can lead to significant issues that can be costly to repair, including water damage and mold growth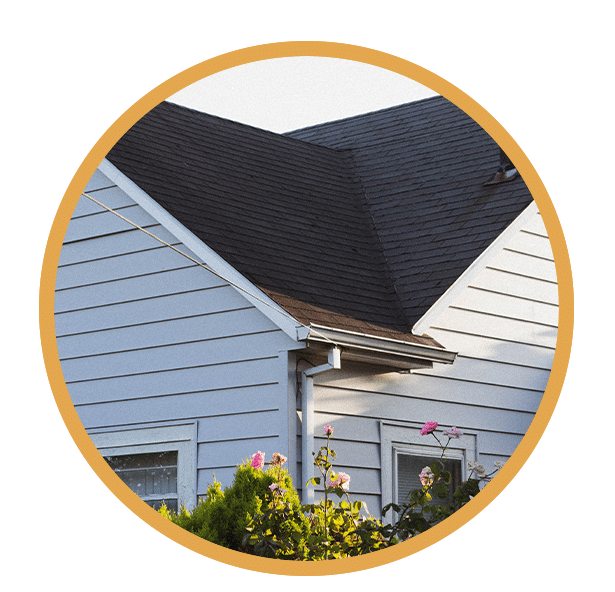 Our Roofing Process In Southeastern Wisconsin
Our roofing process is rigorous and aimed at delivering consistently high-quality results to our clients. The process begins with a free roofing inspection where we assess the condition of your roof and provide you with a detailed estimate of the work required. Once you approve the estimate, we will schedule the work and begin the roofing process.
Step 1: We'll assess your roof. Your roof consultant ill show you exactly what (if any!) damage your roof has, then build you a game plan of the best ways to fix your roof. Our goal is to give you absolute peace of mind about the state of your roof, and the security of your home. 
What We do: 
 A physical inspection of your roof

Give you a high-quality video of the state of your roof
Show that your roof is in great shape (or offer repair / replacement options)
Step 2: Working With Your Insurance. Insurance can feel intimidating if you don't know what happens next. That's why we're trained as insurance experts as well as roofing experts, so you can get the most out of the insurance process with the least amount of stress or hassle.
Who's Working With You During This Step:
Your Roof Consultant
Your Insurance Service Rep
Your Insurance Claims Adjuster
As your insurance experts, we'll…
Get you ready for your roofing claim insurance call
Help you schedule time with your claims adjuster
Be on-site with your adjuster so they see everything
Help you navigate your initial estimate letter and claim
Step 3: Building Your New Roof. Your build coordinator will be in charge of your re-roofing day, where we use your input, our years of experience, and the finest materials to construct a quality new roof system for you.
Who's Working With You During This Step:
Your Build Contractor
Your Roof Consultant
What we do
Run a clean and professional job site
Replace your roof quickly and efficiently
Exceed all code, quality, and manufacturer installation specs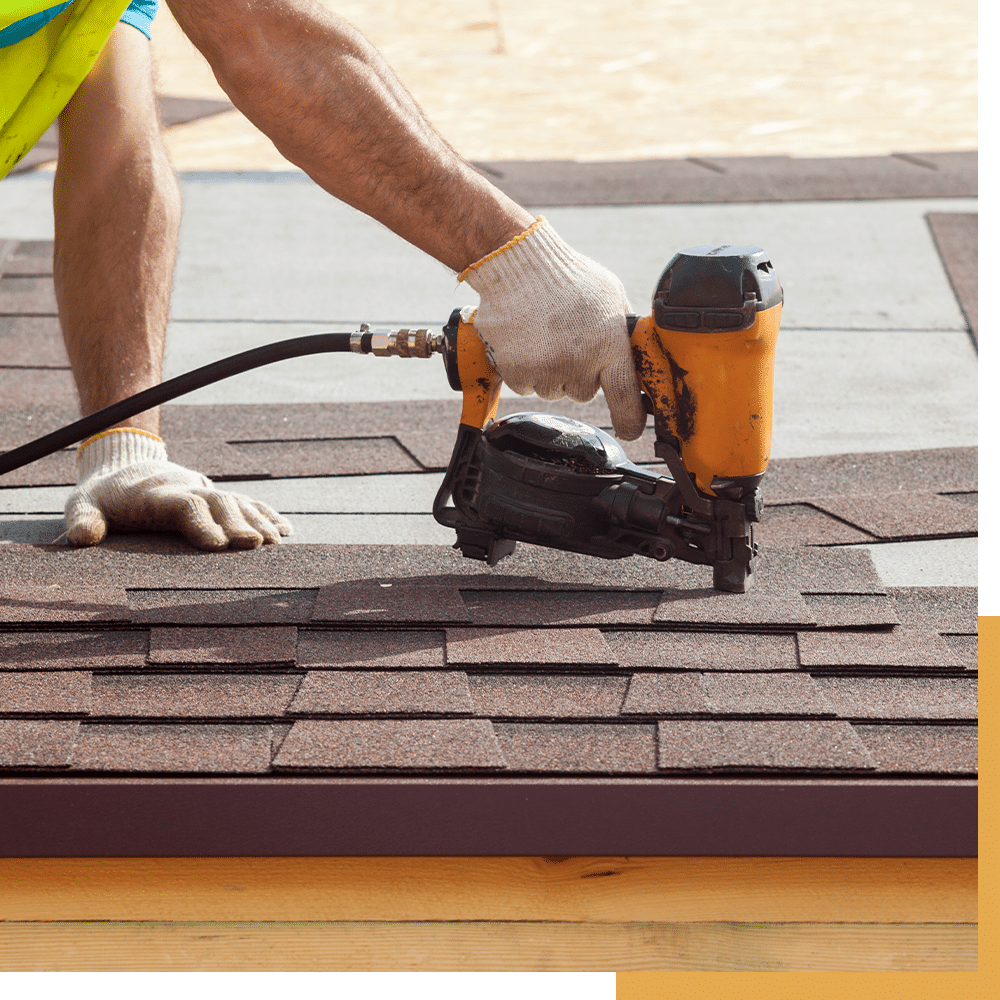 Step 1: Preparation of the Worksite
This preparation includes ensuring that the site is safe for the team, setting up scaffolding and other safety equipment, and covering the surrounding area to protect it from damage during the roofing process.
Step 2: Removal of the Old Roofing Material
 The ProRoofing team in Milwaukee then replaces damaged or worn materials and makes any necessary repairs. We use only high-quality, durable roofing materials, ensuring that your roof is built to last. This phase involves the use of specialized tools and techniques, with care taken to ensure the highest level of workmanship.
Once the roofing process is complete, the team at ProRoofing in Milwaukee conducts a thorough clean-up and inspection, ensuring that the final result is of the highest quality and that your property is left clean and tidy with minimal disruption. This inspection also helps to ensure that the roofing repairs meet all codes and regulations, meeting all requirements for safety, and installation quality.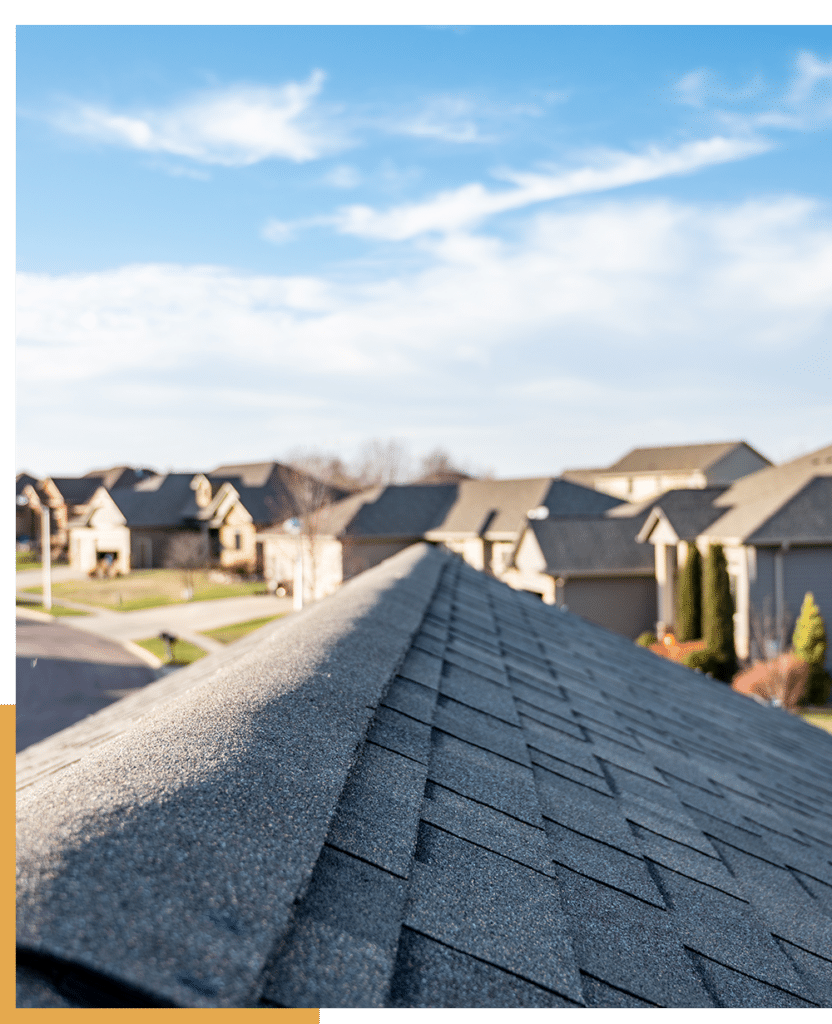 Roofing Insurance Claims In Southeastern Wisconsin
Dealing with insurance claims can be a stressful and confusing process for homeowners and business owners alike. ProRoofing has extensive experience working with insurance companies and adjusters to ensure that all necessary work is covered. We will also provide you with a detailed estimate of the repairs required and assist you with making your insurance claim.
The first step in the insurance claims process is a free inspection, conducted by ProRoofing's experienced roofing professionals. During this roof inspection, we identify the extent of the damage and help prepare the information needed for the insurance claim.
Once the roofing claim is initiated, ProRoofing will communicate with the insurance adjuster to coordinate inspections and estimate the cost of repairs. We also work with the insurance company to ensure that the claim is processed quickly and accurately and that all necessary repairs are covered.
After the insurance claim is approved, ProRoofing will schedule the repairs at your Wisconsin home. Our roofing experts will arrive on-site, begin the repair process, and ensure that all work meets the highest safety and quality standards.
Commercial Roofing Services In Southeastern Wisconsin
ProRoofing has been a trusted name in the commercial roofing industry for many years, providing reliable roofing solutions to businesses in Southeastern Wisconsin and the surrounding areas. Our team of expert roofers is experienced in installing commercial roofing systems that are designed to provide superior protection, durability, and longevity.
One of the roofing systems that ProRoofing specializes in is a Silicone Fluid Applied Roofing System. This roofing system has grown in popularity over the years and offers a durable, breathable, watertight and weatherproof coating to your commercial roofing system. Another roofing system that ProRoofing offers is the EPDM roofing system. EPDM stands for Ethylene Propylene Diene Monomer, and it's a popular roofing system for commercial properties. EPDM roofing systems are durable and long-lasting, and we are excellent at resisting weather damage and UV rays. 
Apart from offering top-notch roofing solutions, ProRoofing provides a wide range of other commercial roofing services, including roof repair, roof replacement, and roof inspection. Our team of skilled professionals is available to assess your commercial property's roofing needs and help you choose the best roofing system for your business.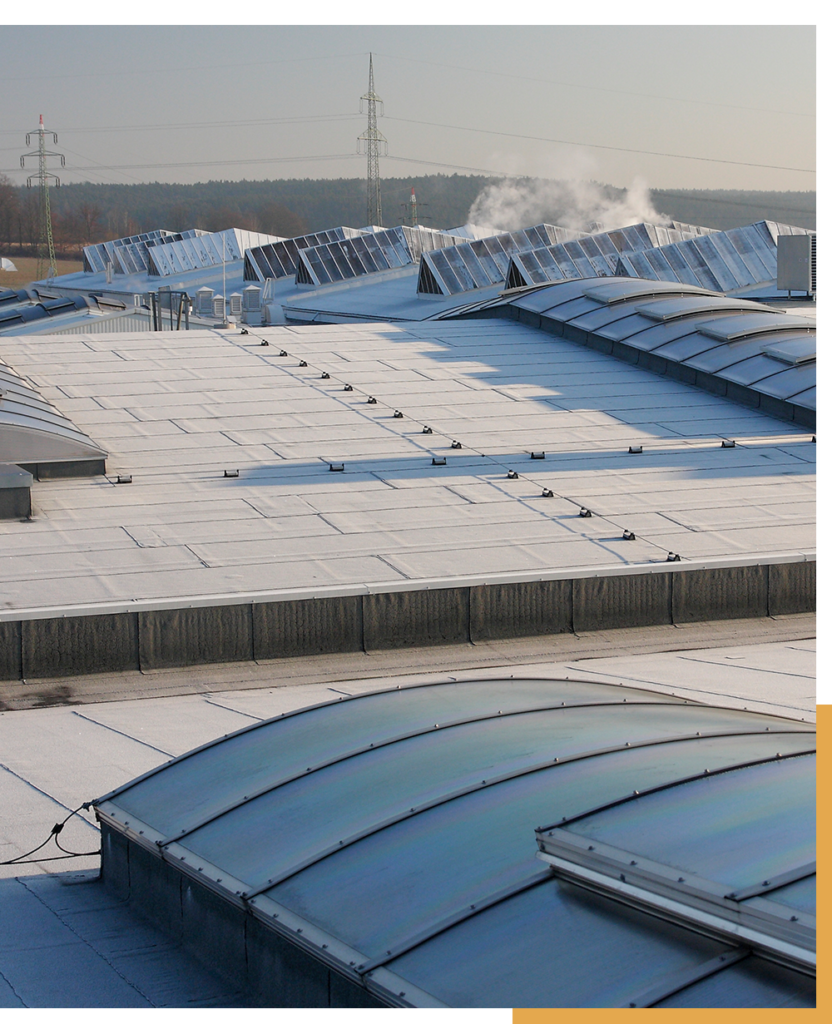 Emergency Roofing Services In Southeastern Wisconsin
ProRoofing offers emergency roofing services 24/7, including weekends and holidays. Roofing emergencies can occur at any time, and ProRoofing understands the urgency involved. Our team will quickly assess the damage and provide you with a temporary solution to ensure that your property is protected. We will then work with you to schedule the necessary repairs as soon as possible.
Whether your residential roof has been damaged by strong winds, hail, or intense storms, our experienced team of professionals is always ready to provide prompt and reliable emergency roofing services. We work around the clock to ensure that we respond to your emergency promptly and have your roof repaired as soon as possible. 
Our emergency roofing services include roof tarping, temporary roof repairs, and permanent repairs. Whenever we receive an emergency call, we send out a team of experts to assess the damage and recommend the best solution for your particular situation. Our team uses high-quality materials and state-of-the-art equipment to ensure that we repair your roof at your Milwaukee home quickly and efficiently. 
Lastly, ProRoofing provides comprehensive roofing hail damage repair services. Hail storms can cause significant damage to your roof, including cracked or missing shingles, dented metal roofs, and holes in flat roofs. ProRoofing will conduct a comprehensive roofing inspection at your Milwaukee home or office and identify the extent of the damage. We then work with your insurance company and provide a detailed estimate of the repairs required. We use only the most advanced roofing materials and techniques to ensure your roof is protected from future damage. Our local roofers also offer routine roof maintenance to ensure that your roof remains in good condition and continues to protect your property for years to come.
We understand that hail damage can be deeply concerning for homeowners and business owners, and that's why we provide timely responses to all hail damage repair calls. Our team is available 24/7 to address any emergency hail damage repair needs for your property.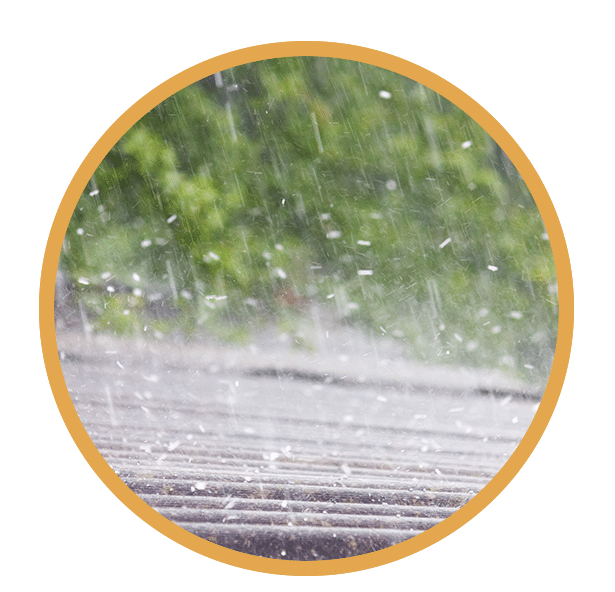 CALL PROROOFING IN SOUTHEASTERN WISCONSIN TODAY
ProRoofing is a highly reputable roofing company that offers a comprehensive range of roofing services to residential and commercial clients in Milwaukee, Wisconsin. Our team of professional roofers is highly trained and skilled in all types of roofing repairs and installations, ensuring that your roof is in good hands. With our rigorous roofing process, you can be confident that we will deliver consistently high-quality workmanship. Moreover, our commitment to affordable pricing, reliable service, and excellent customer service make us a highly sought-after roofing company in the Milwaukee area. If you're facing a roofing emergency or simply in need of routine maintenance or repairs, ProRoofing is the roofing company to call, and we will get the job done right. Call for a free estimate today!