Residential Roof Replacement
Atlanta | Raleigh NC | Alabama | Wisconsin
We make your insurance and roofing process so easy, the hardest thing you have to do is choose a color.
Your Home Is your Castle, and you want to keep it in pristine condition.
That's why when it comes time for a roof replacement, you want to make sure you find a contractor you can trust. ProRoofing is a top-rated Roofing Company with locations in North Carolina, Georgia, and Alabama. We aim to make the entire process of replacing your roof so easy, that the hardest decision you'll have to make is picking a color. We've helped hundreds of homeowners just like yourself and getting started is as easy as contacting our pros for a free inspection. From there, we'll create a thorough and detailed video report of the condition of your roof and will guide you through the insurance claims process. Once approved, we'll get started on our end and have most jobs completed within a day! So you can have peace of mind and get back to enjoying your home again.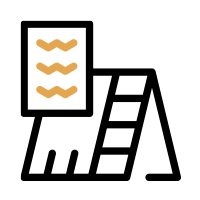 Why Your Home Might Need a Residential Roof Replacement
Your home's roof is one of the most important parts of your property, and it has a very important role to play – keeping you safe and dry! But when it comes to damage from severe weather, your roof's age, or any kind of existing issues, many homeowners wonder whether they need a full roof replacement or if they can get by with a repair instead.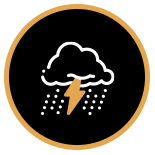 Damage from severe weather
High winds, hail, and other severe weather can damage your roof, making it vulnerable to leaks and other problems. If your roof has been damaged by severe weather, a roof replacement through an insurance claim may be the best option.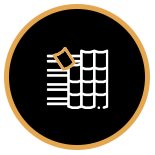 Roofs older than 20 years old should be inspected and are likely due for replacement.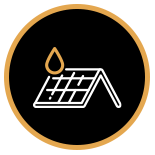 Even a small leak can cause serious damage to your home, so it's important to repair any leaks as soon as possible. It's best to call a pro to inspect the leak to see if there is further damage. 
If you are experiencing any of the above issues, let the professional and caring roof installers at ProRoofing help you!
The Benefits of Replacing Your Roof
Our professionals at ProRoofing are excited to help homeowners reap the rewards of a residential roof replacement, especially during storm season. Trusting us to help you acquire a long-lasting roof for your property is beneficial, first and foremost, because it protects your home from the elements and keeps your family safe and dry; our team is excited to help keep your daily life functioning as smoothly as possible. A residential roof replacement also has the potential to improve the overall aesthetics of your home and increase its curb appeal, whether you will live in your home for several years or are planning to sell. Above all, however, residential roof replacements provide you with the peace of mind you deserve, knowing your home is well-protected. Contact our family-owned professional roofing company today!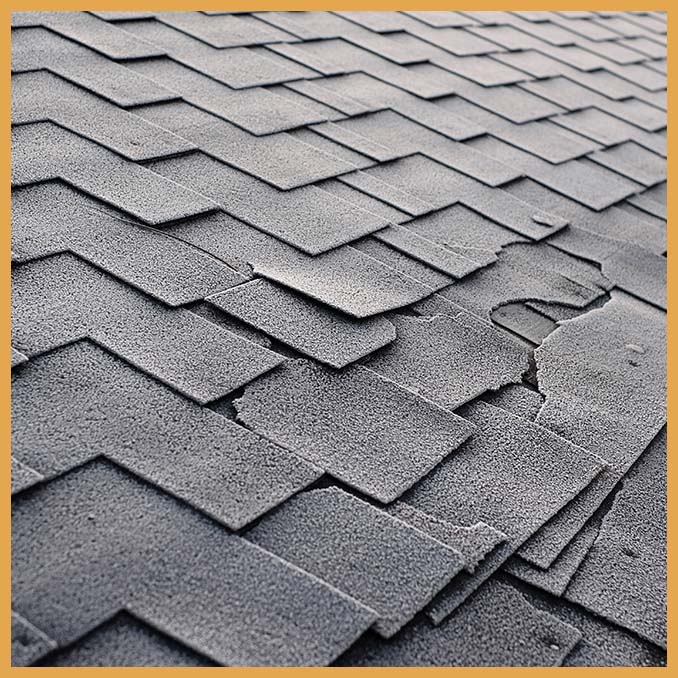 When To Consider A Residential Roof Replacement
It's never easy making the decision to replace your home's roof. Whether it's due to severe weather damage or simply because the existing roof is reaching the end of its lifespan, a residential roof replacement is a big investment — and that is something ProRoofing takes very seriously.
If you are unsure of when is the right time to consider this type of house roofing improvement, one of the main factors to consider is your roof's age. Most asphalt shingle roofs will last between 20-25 years, so if your roof is approaching or surpassing that age, it may be time to start thinking about a replacement. However, another aspect to consider is the condition of your current roof; even if your roof isn't necessarily old, its condition is still an important factor to consider. If you're noticing shingles falling off, significant moss or algae growth, or any other type of damage, it may be time to replace the roof before the damage becomes worse. Additionally, if you find yourself having to repair your roof on a regular basis, it may be more cost-effective in the long run to just replace it.
Contact Our Roof Inspection Experts
in North Carolina, Georgia, Alabama, & Wisconsin
Our family-owned professional roofing company's locations in North Carolina, Georgia, Alabama, & Wisconsin can help you feel confident in your home and provide the long-term investment you need. Get in touch with us today!
Are you in need of residential roofing services? If so, look no further than ProRoofing! We are a roofing company providing quality services in North Atlanta, Birmingham, and Raleigh. Our knowledgeable and experienced team is committed to providing the highest quality roofing services for our customers. We understand that your roof is an important investment, and we strive to provide you with the best possible service and the most reliable products. 
We offer a wide range of residential roofing services for the convenience of our customers. We work on the following repair and installation services: 
We offer full roof replacements for any residential roof in need of repair or replacement. Our team of certified professionals will assess the damage to your roof and recommend the best solution for your needs. Whether you need a full roof replacement or just a few repairs, ProRoofing can help. 
If you have an emergency roof repair situation, our team is here to help. With our 24/7 service, you can rest assured that your roof is in good hands as soon as possible.
We offer professional roof inspections for any residential roof. Our team of experts can inspect your roof for any signs of damage and recommend the best course of action. We will also provide you with a detailed report of our findings so that you can make the best decision for your roof. 
We also offer regular roof maintenance services to help keep your roof in top condition. Our team of experts will inspect your roof for any signs of damage and recommend necessary repairs or replacements. We also offer preventative maintenance services to ensure that your roof stays in the best condition possible. 
When you choose ProRoofing for your residential roofing services, you can rest assured that you are getting the best service possible. Our team of experienced professionals is certified and knowledgeable in all aspects of roofing. We use only the highest quality materials and take great pride in the work that we do. We are committed to providing the best customer service and will work hard to ensure that you are completely satisfied with our services.